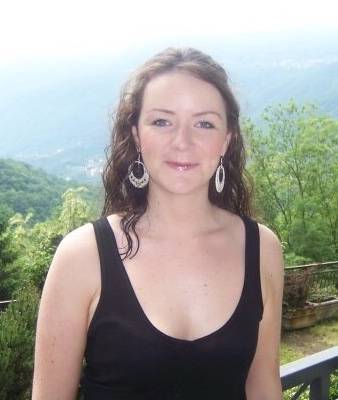 Hi, my name's Miri. I founded Your Locket back in 2012 and still run the business pretty much alone, with just a bit of help around Christmas and other especially busy periods. I initially discovered Memory Lockets in Australia and wondered why no one was selling them in the UK. They offer such a unique way to wear personalised charms (I was never a fan of jangly charm bracelets so this seemed the perfect alternative).In recent years the business has expanded and we now stock additional ranges such as our Cremation Lockets and Aromatherapy Lockets. I take great care to source the best quality products, and I like to find unusual, unique ranges. My customers are incredibly important to me, and are at the heart of everything I do. All products are shipped beautifully gift-wrapped and will usually be with you within 1-2 working days. You can read what our customers have said about us below.
If you have any questions about any of our products please don't hesitate to get in touch. I have a very active Facebook page on which I share photos of orders prior to sending them out - if you'd like to see more examples of our products this would be a good place to start.

Thanks for stopping by,
"Very pleased with my purchase and the service that went with it. They did not have the charm I wanted in stock so sent me similar charms for free to choose from 😁. The photos of the charms on the website do not do them justice, they are adorable, this is a really worthwhile purchase.
"Fantastic service, the locket is lovely, my daughter is going to love it x"
"Amazing product, fantastic service would highly recommend am waiting for another 3 lockets!"
"I received the locket I ordered today and it is absolutely beautiful. The service is second to none too. My order was delayed slightly but the communication was excellent and I was sent 2 free charms for the inconvenience, which actually wasn't an inconvenience at all as I was kept well informed and offered options if I needed it quicker. Thank you Miri for a beautiful, value for money, locket and for the great service."
Received my locket. It is truly beautiful. Great concept and love the little interchangeable charms. Packaged safely and friendly communication with owner. Have recommended to friends and family!Thank you <3 x
I ordered a locket for my sister as a Christmas present, it was so lovely. It's a great way to give a very personal gift. Thank you! ❤️
"I would definitely recommend as the lockets and charms are lovely. Plus they are very obliging especially if they have run out of something you have ordered. I will be using them again. x"
"Thank you so much!!!! Beautiful locket and fast delivery 👍I added some of my own charms and they all fit perfectly."
"5 star service. Can't fault them at all. Very flexible and accommodating. Customer service is more important to them then the money. I would definitely recommend this company."
"I received my locket and charms yesterday and I was so excited to see how beautiful it was. I can't have it until my birthday next month but it means a lot as it represents my grandparents and I have lost both of my grandads within 7 months of each other, so to find a small locket to honor them both with cute charms means so much to me, and with it being completely stunning as well makes it all the more special."
"Beautiful Lockets to keep special memories in, so glad I found Your Locket."
"Excellent customer service, fast and friendly response. Can't recommend highly enough. Lockets are good quality and well made. Would definitely use again."
"The products are lovely quality pieces by choosing the right charms the locket can have real meaning. The team behind your locket are fantastic quick reliable service and the care taken to package your purchase is exceptional."
"The service was fantastic, emails answered the same day & just received my order today & I am absolutely delighted with it. The locket is lovely & all the charms are just perfect.I will definitely be ordering more products in the near future."
"Lovely to do business with , very friendly & efficient everything just perfect. Highly recommended."
"Gorgeous personalised gifts that arrive so quickly! Beautiful packaging and lovely service ☺️❤"
"Received my locket. It is truly beautiful. Great concept and love the little interchangeable charms. Packaged safely and friendly communication with owner. Have recommended to friends and family!Thank you <3 x"
"Recieved my locket in memory of my little boy yesterday. amazing communication to ensure I got just what I wanted very helpful quick service and delivery. not only that but it was packaged beautifully, you could see how much care went into it and I also got some freebies. will most certainly use you in the future. Thank you so much"
"Just received the locket I ordered and it is absolutely perfect. The service I received was brilliant . it's a mother's day gift for my daughters first mothers day and it is very symbolic. Will definitely order again."
"Amazing customer service. Easy to use website. Fair pricing. And such beautiful packaging. Would 100% recommend to everyone. Thank you 🥰"